DBT Management (Fertilizer Industry)
IFMS or "Integrated Fertilizer Management System" web portal of the Govt. of India records and monitors the entire movement of the subsidized fertilizer sale. However, the subsidy, which is the major portion of the selling price, is blocked in the distribution channel until and unless the product reaches the farmers.
In the fertilizer industry, Raspberry ERP's unique algorithm binds manufacturers' primary sale with secondary and POS sales from retailers to farmers to give accurate accountability of stock and the days of inventory before getting POS sold (Recovery Period). Thus it gives a complete traceability of the products' journey from wholesaler to wholesaler or retailer.

Key Capabilities:
Third-Party Logistics
Your logistics business can prosper only on real-time updated information and enhanced processes your Third-Party Logistics (3PL) System. With our cloud Raspberry ERP logistics solutions, you'll feel a difference. Once our ERP is deployed, you get optimized delivery and supply processes, & can ingeniously utilize your 3PL resources.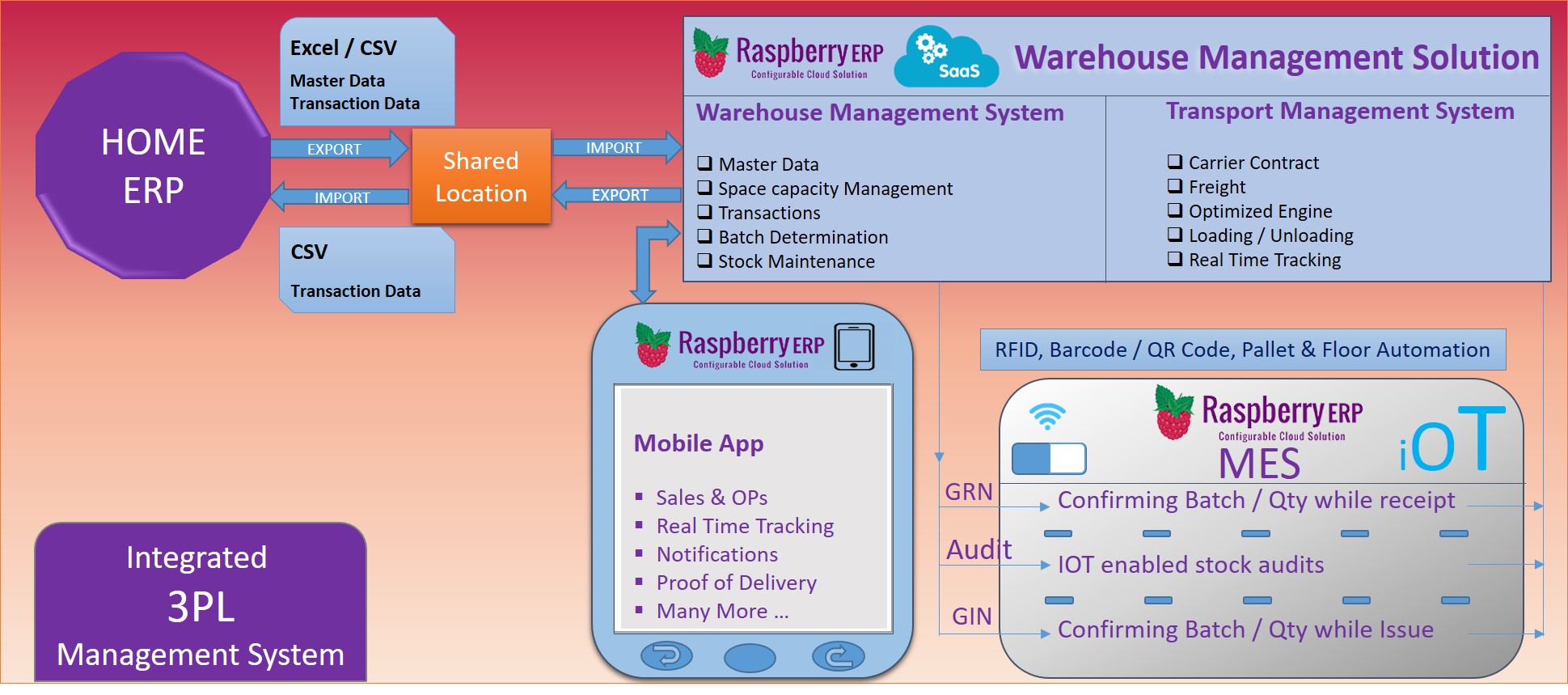 Key Capabilities:
Reduce inventory levels and cycle times
Reduce fulfillment cost
Gain better insight into product costs and margins
etc.
Supply Chain Management
Your bulky Supply Chain Management (SCM) business depends on many important factors encompassing multiple critical and essential processes that are impossible to manage manually. Our cloud-based Raspberry ERP SCM solutions have the right answer for you. With our existing powerful business modules and their highly configurable features, our system will help you set up your business just according to your exact business requirement in almost no-time with immediate post implementation difference in the throughput of your business.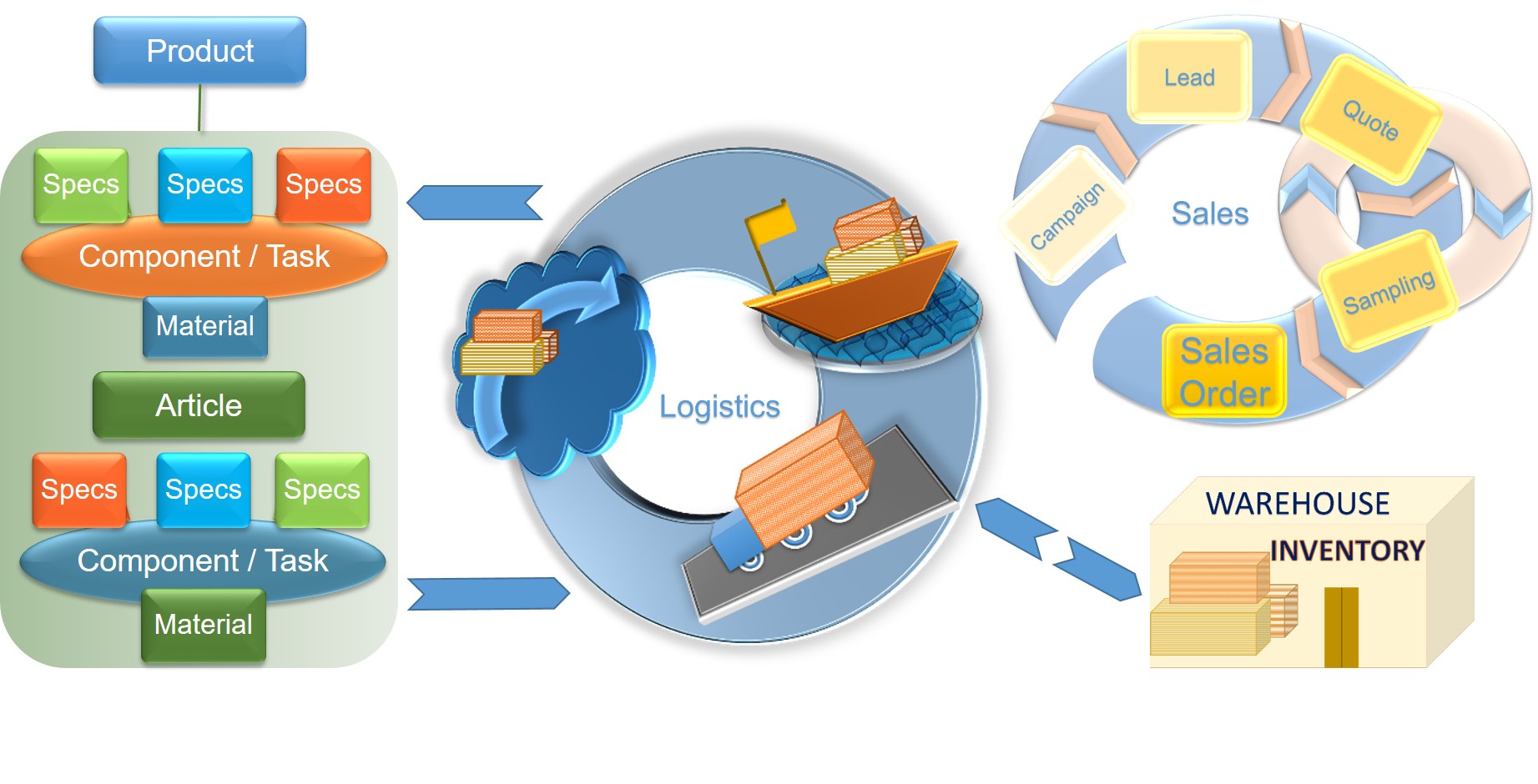 Key Benefits:
Lower learning curve
Affordable price
Controlled data management
End to end tracking of inventory across item categories, operational workflow steps and warehouses
Optimum resource utilization
Cost control
Quality enhancement
Better decision making
Enhancement of overall productivity with the same workforce if not less
BPM Solutions
Business institutions need to align themselves with their customers' and stakeholders' expectations. Our cloud Raspberry ERP Business Process Management Solutions play a substantial part in improving the productivity & efficacy of any business process and boosting stakeholders and customer-centric services.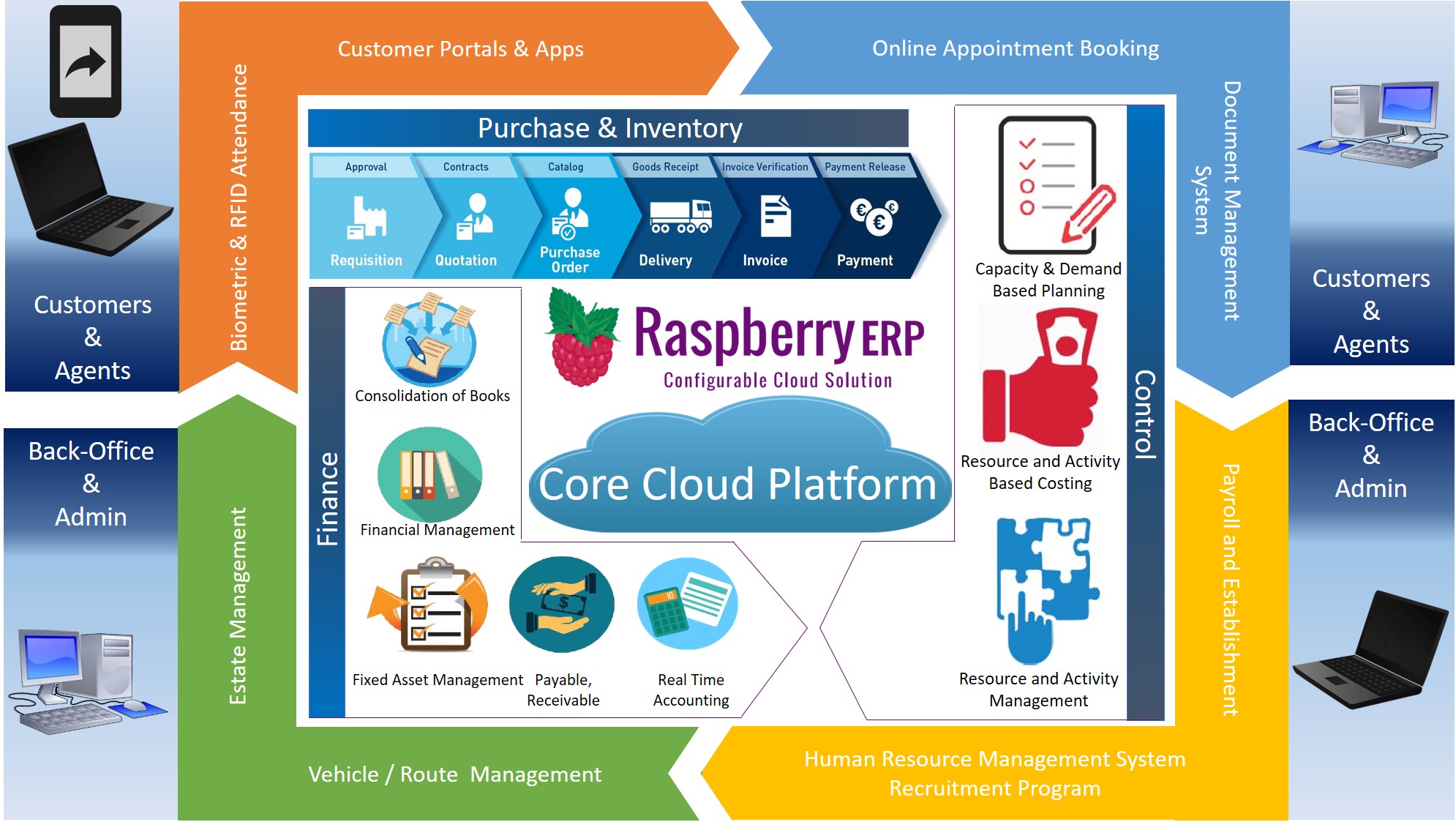 Key Capabilities:
Very Rich Built-in Modules
Highly Configurable Features
Upfront Improvement in Business-Throughput