Today Manufacturing Execution System (MES) is part and parcel of business houses' ERP requirement to be able have next to real-time information of its shop-floor or on-field devices, viz. the different machines that accomplish the different business operations in manufacturing and service industries. With an integrated IoT (Internet of Things) capability Raspberry MES is an integral part of our packaged solution offering.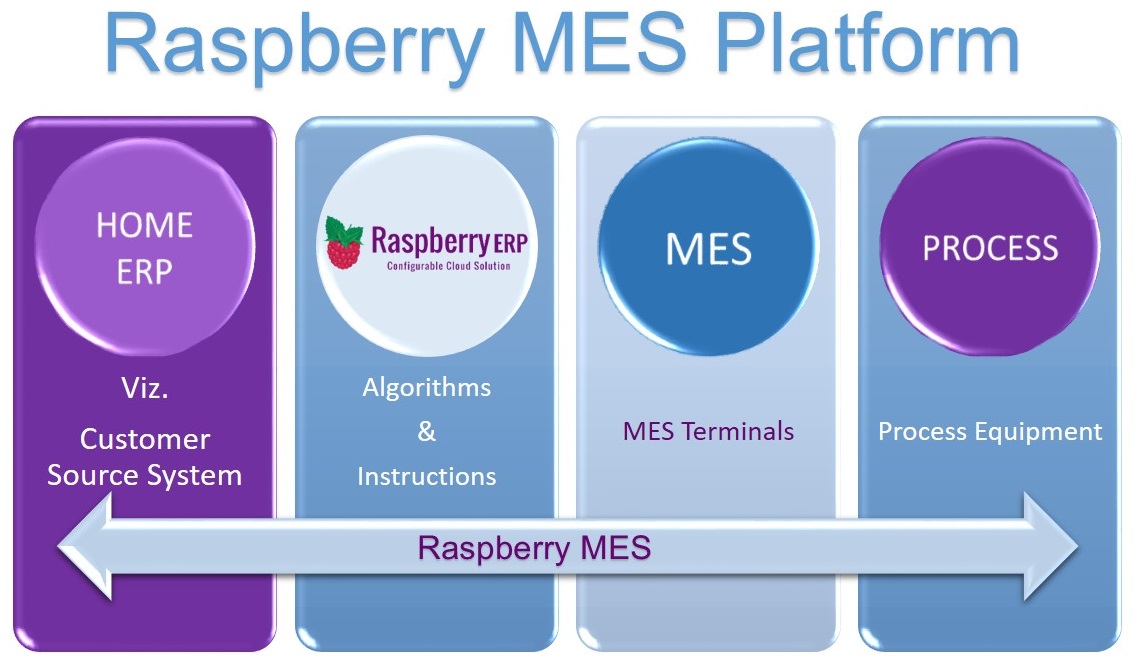 What it does:
Storage, processing and visualization of industrial process data to produce a conclusion.
Detection of imbalances in processes at any stage and taking further corrective actions from conclusions obtained in the steps mentioned above.
What it needs:
It needs customer site PLC controls that interact with industrial systems.
How complex is it to install?
It is generally a plug-n-play operation with rare instances of a technician site visit.
No need to make a code extension within the PLC or to program new code blocks.
How does it operate?
Operates on
Hosted

On-Premise
As an integrated cloud solution